Previously I wrote about Oroco Resources (OCO in Canada, ORRCF in US). I have been watching this company for more than three years. Recently, there have been some decent activity in regards to the stock price and volume.
The stock price is up almost four-fold since the beginning of the year and the volume is up significantly. I don't see any significant news but I do see two interesting developments.
One is that the CEO has been buying a lot of shares. I haven't see this kind of activity before.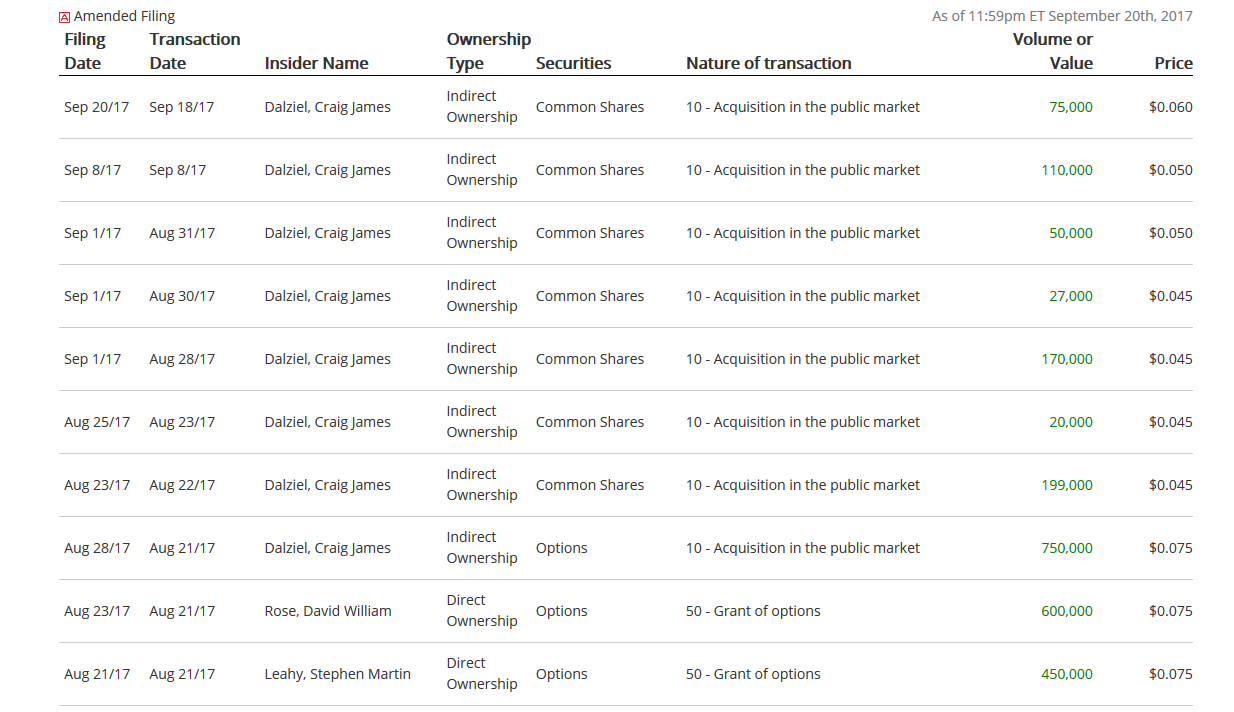 Two, the company hired General Research GmbH to provide European investor relations services.
https://web.tmxmoney.com/article.php?newsid=4626889233756240&qm_symbol=OCO
Normally, this is not a big deal by why now? Maybe because now they have a story to sell. I don't know but I find these two development interesting.
Disclosure: Long Oroco Resource Corp.