Not too long ago, the CEO of Goldgroup ventured into Ecuador with the purchase of El Mozo property. Initially, investors worried about the region because of unfavorable government. However, he was already seeing that things were changing. Now, the mining world is waking up to this fact. Recently, Paragigm Capital wrote "Ecuador: Positioned to Become One of the World's Hottest New Mining Regions in 2017."
At this point, investors of Goldgroup do not care that the company owns a very promising property. Actually, they barely care about anything else.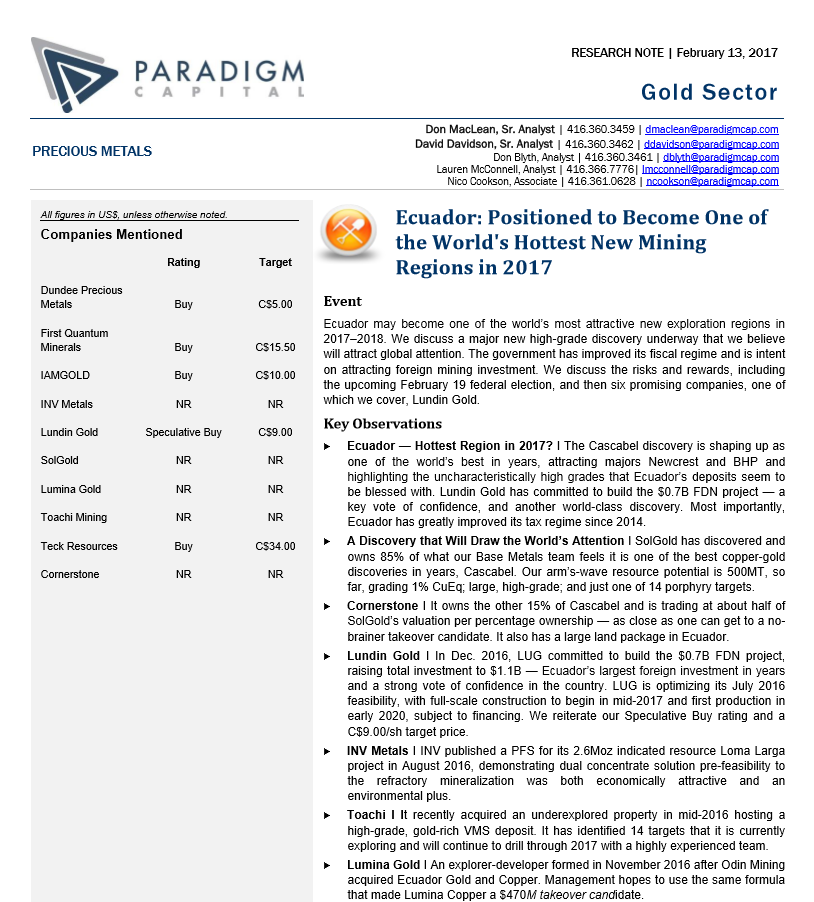 To read the entire report, click here.