Over the last three weeks, I have been studying the oil tankers and I think they could be one of the best investment ideas for the next two to three years. In this post, I will just link to various sources where you can get information to study the sector. I suspect, I will continue writing about the space going forward.
First, read The Basics of the Tanker Shipping Market which is written by Euronav, a major oil tanker company. Euronav also has other educational papers posted on its website.
Second, read all the articles that Kuppy wrote on the Adventures of Capitalism.
Scorpio Tankers January 13, 2019
Great Bargains In Shipping February 12, 2019
Won't They Add More Boats … ? March 28, 2019
Shipping Update August 19, 2019
Shipping Is All About Upside Leverage … October 13, 2019
What Crash?? Buy Tankers … March 13, 2020
Crude Contango … March 19, 2020
Third, listen to Mohnish Pabrai talking about Frontline, one of the major oil tanker companies.
Fourth, listen to Kuppy's interview on Real Vision.
Fourth, listen to my interview with Kuppy.
Fifth, buy my book, How to Profit from Coronavirus Recession, which just hit number 1 in new releases on Amazon.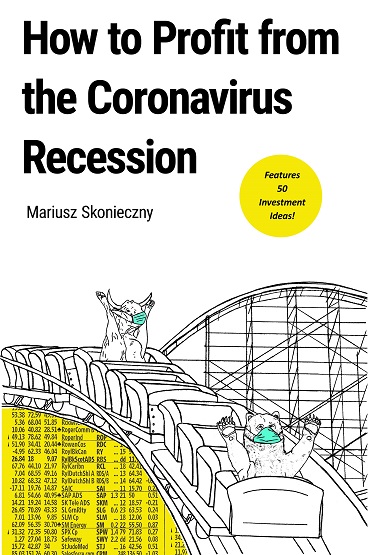 Sixth, listen to the following videos from the shipping conference.
Seventh, listen to the most recent 14th Annual Capital Link International Shipping Forum. It is free. You just need to register.
Did I mention, buy my book? Just buy it. For $12 you get 50 fabulous actionable ideas. I should be charging $1,000 for it. You probably pay more for trading commissions than what my book costs. If you don't want to buy it on Amazon, you can buy it directly from me in PDF format.
Disclosure: Long STNG, DHT, FRO, EURN, LPG, and TNK.