Recessions are a rare time when you can buy great businesses at great prices. When times are good, these companies are expensive. The only time when you can get reasonable, or even bargain prices, is when there is uncertainty and fear.
About a year before writing this book, Skonieczny embarked on the project of researching every company on the NYSE, Nasdaq, OTC market, and TSX, studying the best one by one, and determining which he would most like to own if they were reasonably priced. He did not predict that a worldwide pandemic would spark a global recession just weeks after he finished.
How to Profit from the Coronavirus Recession shares a value investor's perspective on the current economic climate and features the top 50 investment opportunities Skonieczny discovered through his research. Many of these companies will be around for a long time and will continue to be good investments any time they are priced correctly.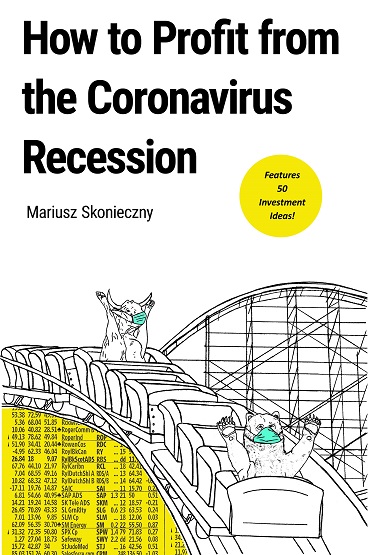 You can buy a physical copy on Amazon or PDF on this website.