Haywood, one of the most respected brokerage houses for juniors, just initiated coverage for Oroco in the Haywood Junior Exploration Report.
Here it the link to the report. Oroco is on page 22.
This is a big deal. For the last two years, Caliche and I were the only ones writing about Oroco. Recently, Ceasar's Report wrote about Oroco. But Haywood, this is a different game.
We are entering a stage where Oroco will be talked about in circles of with big money. Smart retail found the opportunity. Now, smart institutions will start entering it.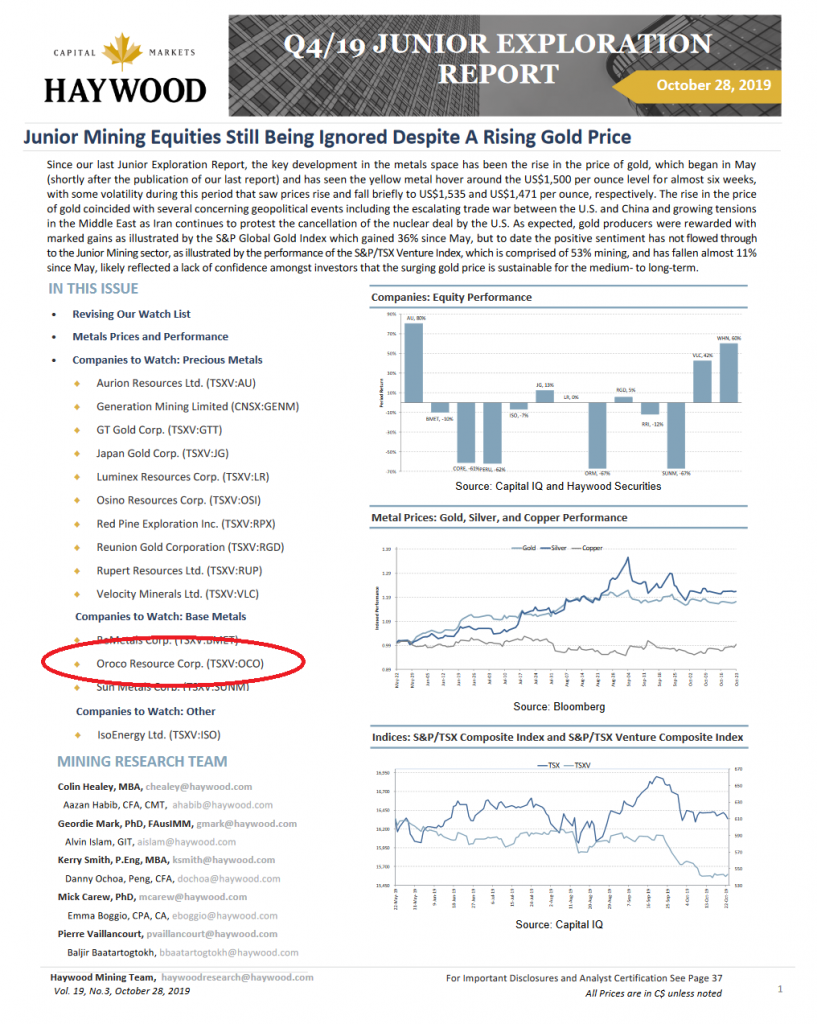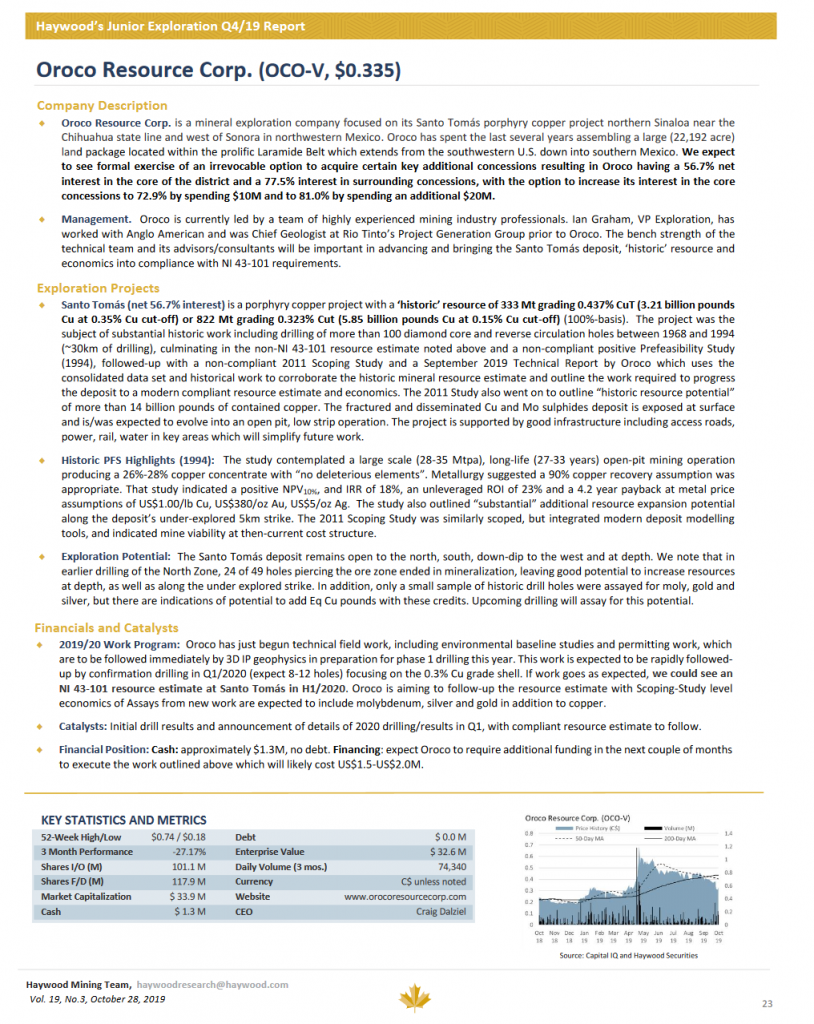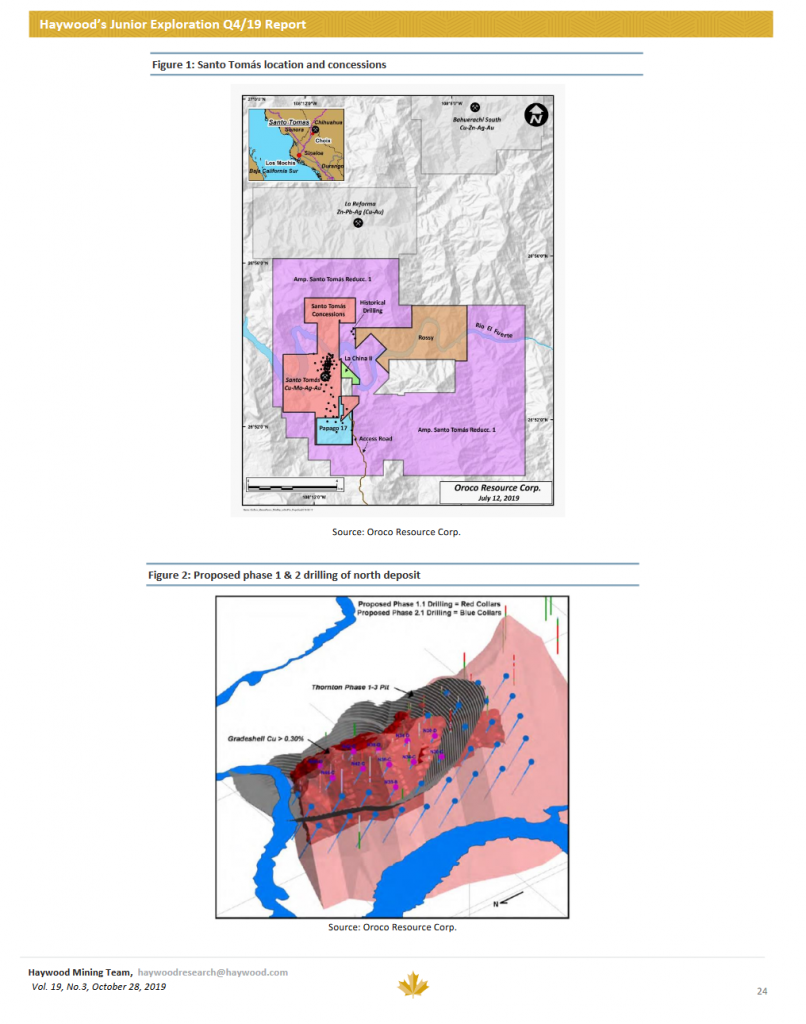 Disclosure: Long Oroco