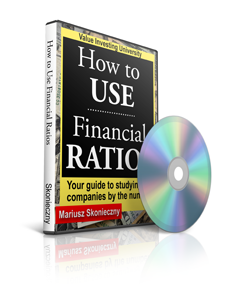 How to Use Financial Ratios
Your guide to studying companies by the numbers
Product Description
Your guide to studying companies by the numbers
Many things in life and business are not good or bad in isolation. For example, $1 million in debt can be devastating to you and I, but not for a multi-million dollar company. Financial ratios shine light on the relationships among various variables.
In this video, you will learn how to:
Calculate and understand financial ratios
What they tell you about the health of companies
How they can raise warning signs
And much more!
Take control of your investing today: let the numbers do the talking!